Winchester Custom Home Builders.
We have the experience, technology, and integrity to bring your vision to life.
Home Builders in Winchester, VA
It is our belief at Petrine Construction that collaboration and communication with clients are key to producing the best designs for lovely, livable spaces that are both fun and functional.
We work with the understanding that homeowners should have the ability to influence in the spaces we are creating for them.
The finished product we build should be a reflection of both the natural surroundings and the personal style and influence of you, the client.
Technology and Construction
Having good and effective channels of communication is important.
We at Petrine prioritize collaboration and communication with our clients by using apps and online software that allow us to keep clients informed on the progress of the project and other elements of the building process.
Using technology to share ideas and information is not only fast and easy, it's also a way for clients to manage elements of the project, from design elements to other orders.
These communication apps can create progress reports that can be sent to clients so that they can always know more what's happening with the project.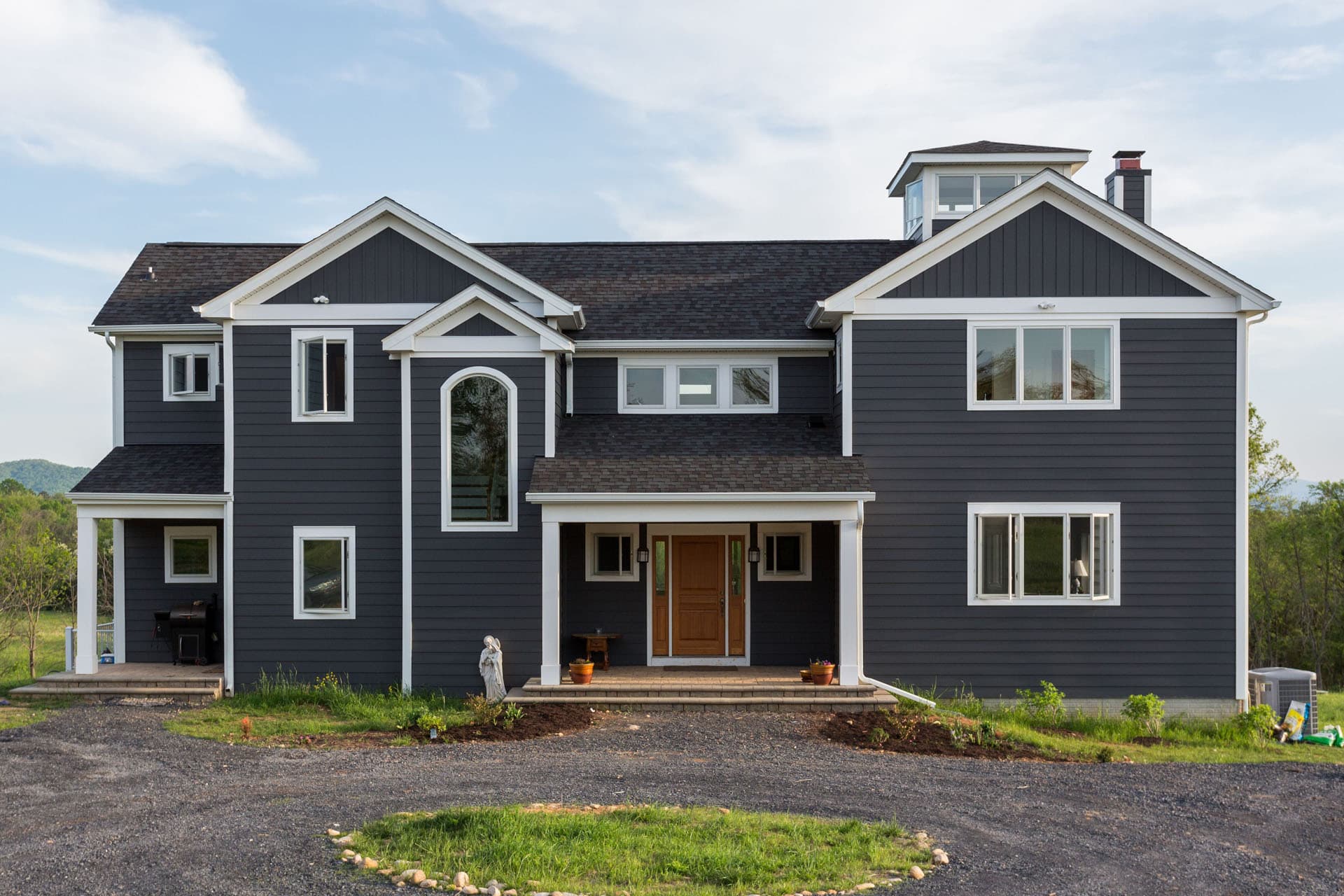 Experienced Custom Home Builders in Winchester, VA
At Petrine Construction, we don't just claim to know what we are doing; we have over thirty-five years of building experience to prove it.
Our team is continually striving to improve their skills and stay educated about new innovations and tools in construction so that they can provide the highest quality of service.
These decades of logged experience have helped us gain intimate knowledge of local business and awareness of local trends and markets.
This expansive knowledge of the physical and business landscape of the Shenandoah Valley also gives us an edge over many of our competitors.
The Premier Builders in Winchester, VA
With Petrine…
You will find that a building is more than just a checklist of rooms.
It is a creation with a unique DNA, influenced by the environment and by you, the owners.
We believe the best homes and buildings are built from 'the outside-in'. That means the vision for each project focuses on featuring the natural surroundings, such as sunlight and the view.
Once inside a Petrine home or building, you will always find bright and thoughtful spaces, with significant evidence of the thought given to the flow and working patterns of the house.
We always strive to construct a good building, but we are also passionate about creating the right building.