Middletown Custom Home Builders.
We have the experience, technology, and integrity to bring your vision to life.
Custom Home Builders in Middletown
You deserve the home you've always dreamed of, and what better way to get it than to design a custom home. At Petrine Construction, we're passionate about designing efficient, livable spaces that encapsulate your lifestyle and design preferences.
Since we want to create a home that reflects you, you are part of the collaborative approach we use to building a custom home. Using online and app-based software, we keep you tied into the building process throughout the project.
Since we've been a custom home builder since 1985, many of the homes we built are right here in the Middletown area. We have tons we can show you as examples of our fine custom home workmanship.
Contact us to discuss your ideas for a custom home in Middletown.
Middletown Custom Home Floor Plans
Petrine Construction offers a full range of possibilities when it comes to custom home floor plans. Bring us your ideas and let us design and build the ideal home for you.
If you don't have the time or inclination to design a home, we offer collections of custom floor plans that you can easily customize to your preferences.
Our Starter Homes offer quality design on a budget.
With our pre-planned homes, you'll get a gorgeous new home, without the extra time and cost of a custom project.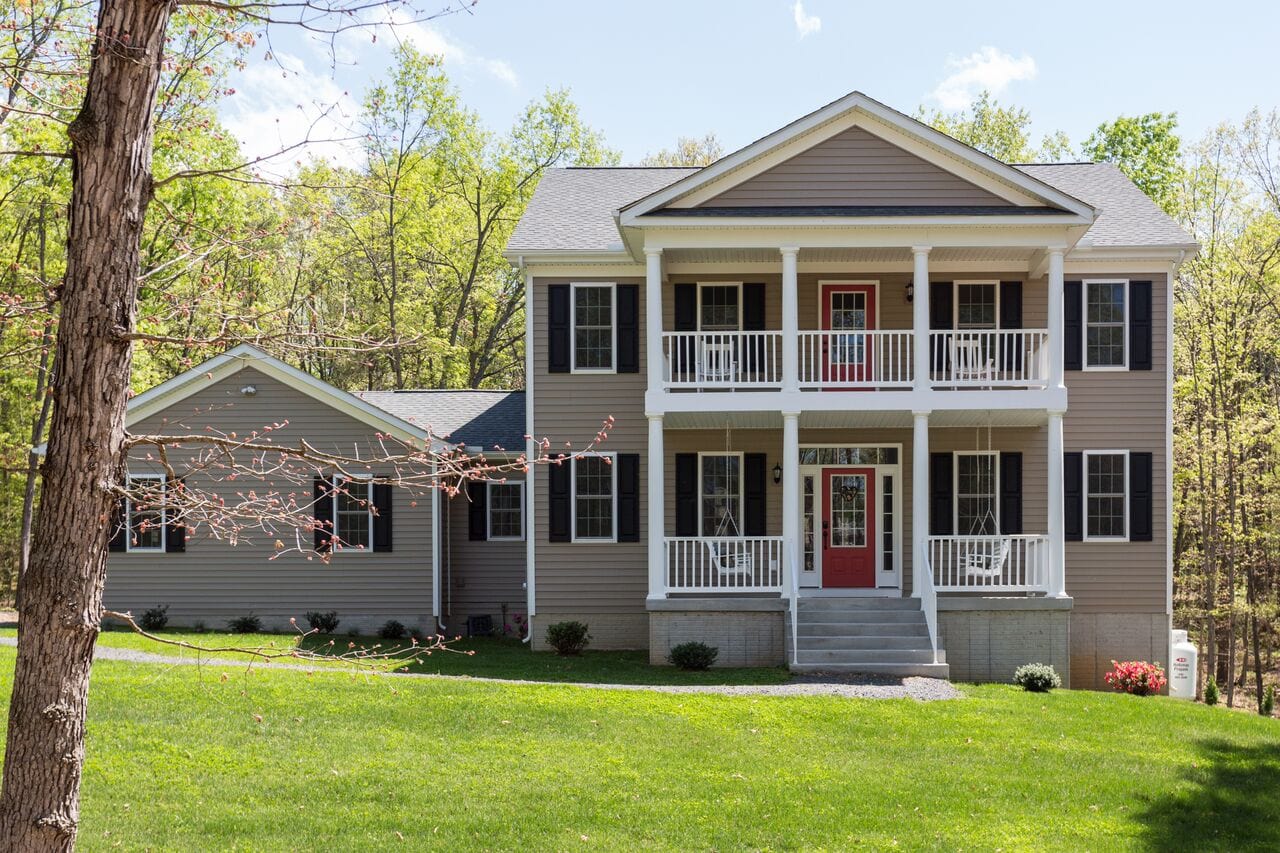 The homes in our Family Collection focus on the needs of your family.
We'll help you design a home that is customized to your tastes and needs, while remaining within your means.
Looking for a private country retreat or vacation house? Or a home to retire to?
With the Shenandoah Valley as inspiration, our Rolling River homes offer quality designs that fit your needs.
With high levels of customization, our Estate Collection is full of our largest and most handsome homes.
These spacious, regal, bold homes remain respectful of the landscape.
The Dream Collection
We think it's important for you to dream big.
Get the creative juices flowing and design the home of your dreams with our Dream Collection. The possibilities are endless!
Your home should be unique, influenced by the environment and by you.
Don't have the time or desire to design a home? Browse and customize our collections of custom floor plans.
Proud local custom home builder with dozens of completed projects in the Northern Shenandoah Valley.
We always strive to construct a good building, but we are also passionate about creating the right building.