Custom Home Builders in the Northern Shenandoah Valley.
We have the experience, technology, and integrity to bring your vision to life.
Our Custom Home Builders' Services
Local Custom Home Builders in Virginia
Petrine Construction is a team of custom home builders that work for you.
We're not only passionate about creating efficient and beautiful living spaces, but designing custom homes that our clients love.
Using the latest building technology and our knowledge of the local market and landscape, you can trust us to guide you through the home building process.
Our Starter Homes offer quality design on a budget.
With our pre-planned homes, you'll get a gorgeous new home, without the extra time and cost of a custom project.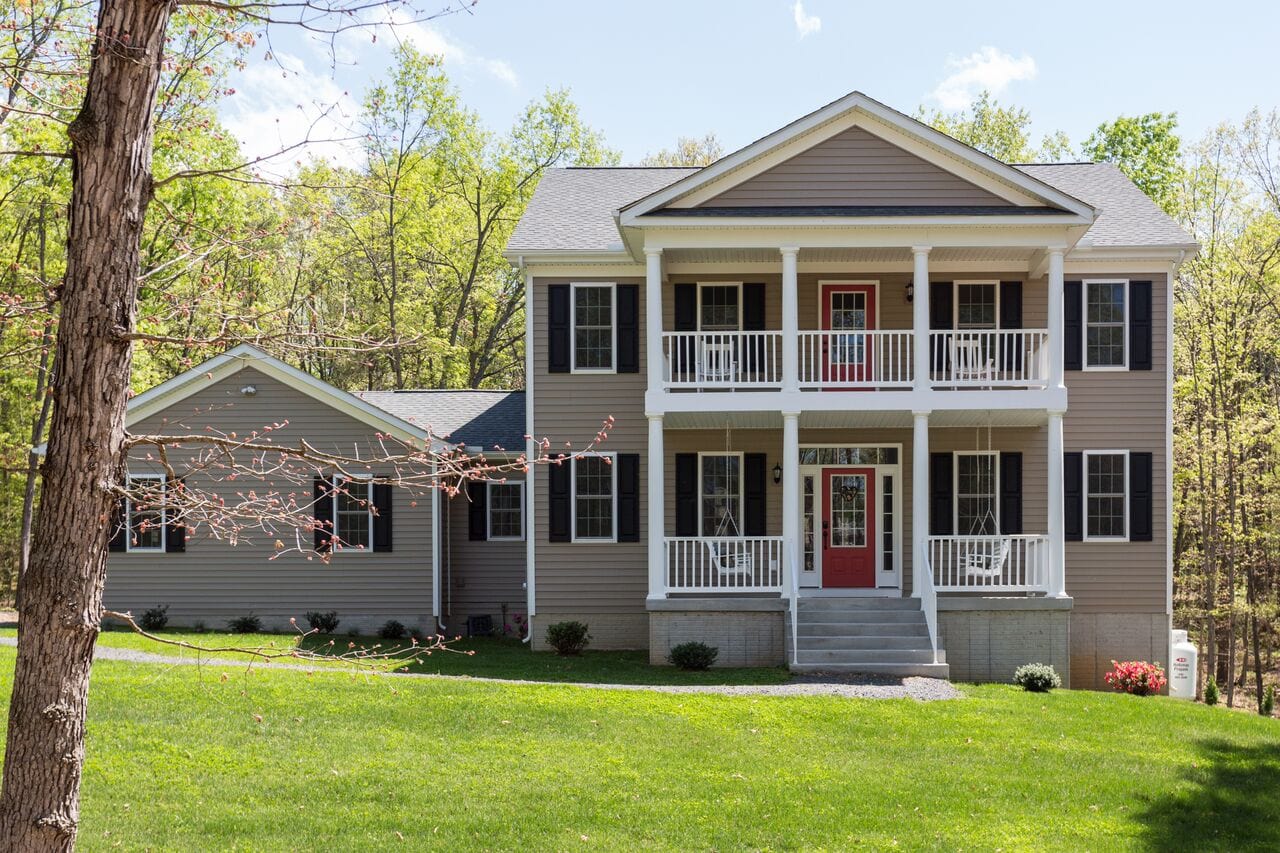 The homes in our Family Collection focus on the needs of your family.
We'll help you design a home that is customized to your tastes and needs, while remaining within your means.
Looking for a private country retreat or vacation house? Or a home to retire to?
With the Shenandoah Valley as inspiration, our Rolling River homes offer quality designs that fit your needs.
With high levels of customization, our Estate Collection is full of our largest and most handsome homes.
These spacious, regal, bold homes remain respectful of the landscape.
The Dream Collection
We think it's important for you to dream big.
Get the creative juices flowing and design the home of your dreams with our Dream Collection. The possibilities are endless!
Your home should be unique, influenced by the environment and by you.
Don't have the time or desire to design a home? Browse and customize our collections of custom floor plans.
Proud local custom home builder with dozens of completed projects in the Northern Shenandoah Valley.
Quality
We think that custom home construction and design should be a collaborative process. That's why we work with you to create a quality living space.
Our efficient, yet playful, homes and buildings relate well to the landscape and are designed to serve your needs.
Integrity
Unlike too many local home builders, Petrine Construction is built on honesty, trust, and a commitment to creating value for our customers.
We provide clarity as well as value for our homeowners as they navigate the complexity of the building process.
Experience
For 35 years, Petrine Construction has been building premier custom homes in the Shenandoah Valley.
We know the best custom home construction processes, and stay up to date with the latest building trends and breakthroughs.
Step 1:
Schedule a consultation. We'll answer any questions you may have about our process.
Step 2:
Set up a site visit to determine the house size, style and design considerations that will take advantage of the best features of your lot.
Choose your home plan or begin designing a new plan with our experts.
Consider and choose specifications and options to consider in your home. Our team will guide you through this process with input on materials, pricing and durability considerations.
Our experts will create an estimate for you based upon your chosen design, options, and specifications.
Step 3:
We'll create and review your contract with you. Confirm your building details and apply for financing and permits.
Step 4:
Building and completion. After final inspections and walk-throughs, settle in and make yourself at home!